Need help booking?

Call our customer services team on the number below to speak to one of our advisors who will help you with all of your holiday needs.

Hotline: +84978333828

Email: info@holidayswithhanna.com

Tours Hot

Top Hotel in Vietnam
Thanh Hoa marks 110th anniversary of Sam Son tourism
Update: Apr 25, 2017
The north central coastal province of Thanh Hoa recently held a ceremony to mark the 110th anniversary of Sam Son seaside tourism.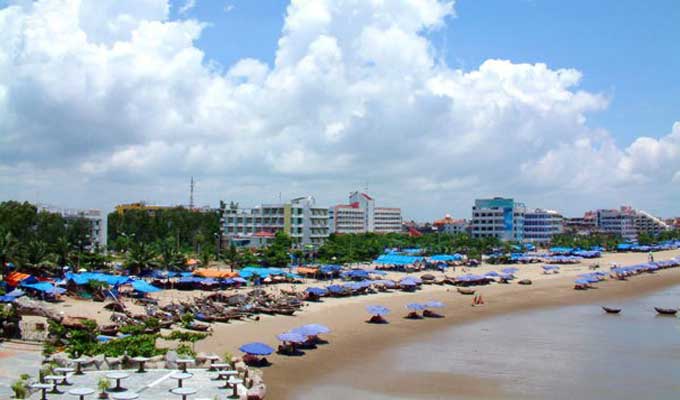 The event marked the upgrade of Sam Son town to a city in Thanh Hoa province following a resolution adopted by the 14th National Assembly Standing Committee.

Addressing the ceremony on April 22, Deputy Prime Minister Vuong Dinh Hue said Thanh Hoa should aim to create unique tourism products and brand names.

The province and Sam Son city need to increase investment attraction from different economic sectors, build tourism infrastructure, improve quality of human resources and create a safe and civilised tourism environment, he added.

Thanh Hoa must become a key national tourism hub to help the country's tourism industry realise its target of becoming a spearhead economic sector by 2020, he noted.

Vice Chairman of the National Assembly Uong Chung Luu handed over the Resolution of the NA Standing Committee to establish Sam Son city to local authorities.

The city covers an area of 44.94 square kilometers with a population of 150,902 and 11 administrative units at communal level, including eight wards of Bac Son, Trung Son, Truong Son, Quang Tien, Quang Cu, Quang Chau, Quang Tho and Quang Vinh, and communes Quang Minh, Quang Hung, and Quang Dai.

Sam Son city together with Thanh Hoa city and Nghi Son economic zone will form a development triangle.

The city is expected to be one of 12 key national tourism cities according to the national tourism development master plan through 2020 and with a vision towards 2030.

Located 16 km from the central city of Thanh Hoa to the east, the coastal city of Sam Son is home to various forms of tourism such as marine tourism, eco-tourism, and resort tourism.

In 2016, Sam Son welcomed 4.1 million tourists and grossed 2.85 trillion VND (125.4 million USD) in revenue.

The 110th anniversary of Sam Son tourism is crucial to promote local cultural and historical values to domestic and international friends.

A highlight of the event was an art programme with the participation of nearly 400 professional and amateur artists in and out of the province, featuring the formation and development of Sam Son over the past 110 years.
Other Article: