Need help booking?

Call our customer services team on the number below to speak to one of our advisors who will help you with all of your holiday needs.

Hotline: +84978333828

Email: info@holidayswithhanna.com

Tours Hot

Top Hotel in Vietnam
Ho Chi Minh City's District 5 inaugurates 'jewellery street'
Update: Apr 28, 2017
Ho Chi Minh City's District 5 has honoured its venerable goldsmith tradition by converting Nhieu Tam and Nghia Thuc streets into a jewellery street.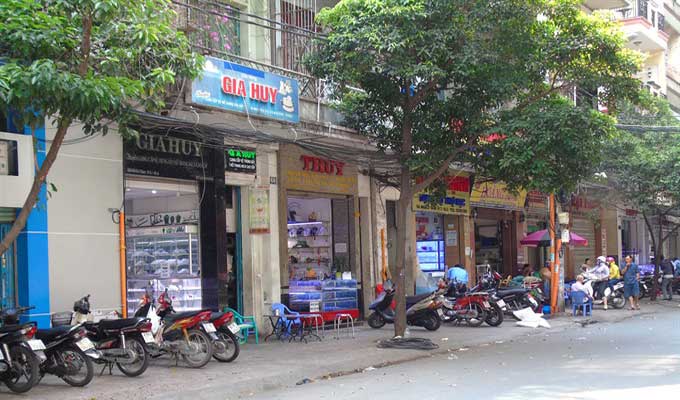 Visitors to the street, which was inaugurated on April 27, are not only be able to buy jewels and gemstones there but also learn about the process of making them.

The area has for long been a place for selling jewellery-making equipment and tools.

According to the District 5 People's Committee, as long ago as in the late 1980s some households on Nhieu Tam street had started making and selling silver and gold jewels and gems. The craft quickly grew and spread to adjacent streets like Nghia Thuc and Bui Huu Nghia.

Besides the commercial benefits the jewellery street would bring to the district, it would help preserve the cultural heritage of old Sai Gon - Cho Lon's goldsmiths and silversmiths.

The area also has some spiritual destinations like Van Phat Temple and Le Chau Congregation where the ancestors of goldsmiths are worshipped.

Travel agencies like Saigontourist, Ben Thanh Tourist and Vietravel operate one-day tours of District 5, and the jewellery street would become another stop for tourists.

Earlier the People's Committee had sought the opinions of jewellery store owners in the area, and they mostly welcomed the idea.

Many stores can now be seen redecorating to attract customers. Jewellery shops in places as far away as Binh Duong, Dong Nai and Ba Ria - Vung Tau provinces are looking to rent places in the street to open stores.

District authorities plan to design a common logo for the gem and jewellery shops there.
Other Article: